Welcome To InnerSuccess Transformations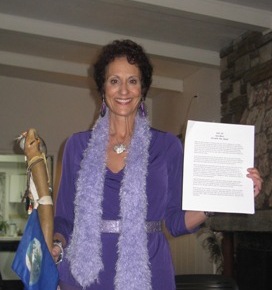 Experience InnerSuccess Transformations
Personal and Professional Breakthroughs for Success

Your Unique Path to Holistic Health and Wholeness,
True Wealth and Fulfillment

408 605-9195
Rayna Lumbard, MA, LMFT, MHT
Your Expert Guide on Your Journey to Discover and Express
Your Authentic Self and Life Purpose.
Create InnerSuccess to Empower and Accomplish Your Life Goals and Dreams!
Holistic Psychotherapy & Hypnotherapy
Psychospiritual Energy Healing Transformational Success Coaching
To Resolve Issues and Trauma to Your Body / Mind / Spirit / Emotions /
Relationships / Career / Health / Finances
Specializing in Working with Individuals, Couples, Families, Businesses, and Organizations
Rayna is an experienced, highly gifted intuitive, marriage and family therapist, master hypnotherapist, and psychospiritual energy/sound healer. She provides the tools to raise your self=worth, your InnerSuccess, the foundation to accomplish your goals and dreams in your relationships, career, health and finances. Experience the positive power of Transformational Processes such as Your Inner Wisdom Journey, Higher Light Connections, Reiki and Quantum-Touch® Energy Healing. Rayna has an effective, inspiring and spirited way of empowering your unique vision, supporting rapid breakthroughs to lifelong success and well-being.
She offers life-mastery coaching, transformational business and success coaching, relationship therapy, energy work and psychospiritual healing. Rayna has a positive, effective and inspiring way of empowering your unique vision, life purpose and the action needed to balance your life while achieving your goals for lifelong success and well-being.
Set up your FREE 15 minute consultation with Rayna Lumbard, MA, LMFT, MHT

To be on Rayna's email list to receive announcements about all her upcoming events, retreats, presentations, and appearances, send your name and email address to her at. Rayna@InnerSuccess.com
"Rayna has a special talent for zeroing in on discovering one's
strength and finding the right direction to take in their life.
Her innovative approach helps people break free from their
personal blocks to achieve personal and professional success."
Susan Wigley, D.C.
(READ MORE)
How You Will Benefit Working with Rayna Lumbard, LMFT, MHT
Move Forward In Your Life

Balance Your Time & Energy

Heal Your Physical, Mental
Emotional & Spiritual Issues
Create Loving Relationships, Vibrant
Health, Financial & Career Success


Overcome Depression & Grief


Transform Stress & Anxiety


Choose a Healthy Lifestyle


Awaken Sexual Passion & Romance


Communicate Easily & Powerfully

Ease Life Transitions


Learn Positive Parenting


Dissolve Destructive Life Patterns
Develop Your Gifts and Talents


Experience Laughter, Light, Peace
and Love to create the life you've
been dreaming about!
Attract More Money & Prosperity


Find Life Direction & Purpose


Transform All Your Relationships


Take Career to the Next Level


Move Beyond Procrastination


Achieve Optimal Health


Relieve Pain, Feel Good Naturally


Sleep Better, Have More Energy


Overcome Addictions & Compulsions


Manage Your Weight With Ease


Transform Unhealthy Habits


Enhance Your Creativity


Boost Your Self-Esteem and Confidence
in Your Career, Relationships, & Social Life

Learn to "Ground" Yourself, Balance Your Energy, Calm Your Mind & Other
Self-Healing Techniques