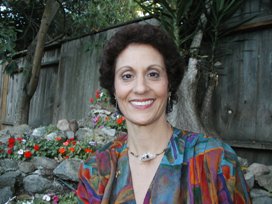 MEET RAYNA LUMBARD, MA, LMFT, MHT
Rayna Lumbard, MA, LMFT, MHT is living her dream as a master spiritual teacher, gifted intuitive, author, speaker, marriage & family therapist, master hypnotherapist, and transformational coach. She was a dental hygienist before receiving her MA and creating InnerSuccess® Transformations. Rayna loves positive energy, toning, sound and song to accelerate the healing of body, mind, spirit and emotions. She supports individuals, couples, families, groups, businesses, and organizations in the holistic health, spiritual, education, and corporate wellness worlds.
"I'm committed to facilitating powerful transformations with you in therapy, coaching, and healing sessions in my office, on the phone and Skype. I empower and inspire you to live your dreams now by manifesting your divine life purpose, your soul's calling and reason for being. Are you ready to experience the excitement, love, and passion that fill your heart and soul when you are living authentically? I also deliver dynamic presentations, classes, work-playshops, and recently launched my Dolphin Healing Adventure Retreat in Hawaii."

"LET'S HAVE FUN WHILE YOU TRANSFORM YOUR PRECIOUS LIFE. BOOSTING YOUR SELF-LOVE, CREATING LOVING FRIENDSHIPS/ INTIMATE RELATIONSHIPS, ABUNDANT FINANCES, and VITAL HEALTH, WHILE MANIFESTING YOUR UNIQUE, PURPOSEFUL, FULFILLING LIFE and CAREER."